Online Transcript Request
There is a $10.00  fee for each official transcript requested. The mailing method, FEDEX, will incur a shipping charge in addition to the $10.00 Transcript fee.
Please click on Parchment below to enter your order.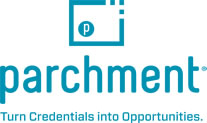 The University of New Mexico has retained Parchment to accept transcript orders over the Internet. The PDF transcript that is produced using this service contains the identical information as the printed transcript. Parchment has been granted the authority to deliver all such electronic transcript requests on behalf of UNM and respond to any inquiries regarding the transactions. If you are a student who attended The University of New Mexico prior to 1983 or a student who attended the University of Albuquerque, your transcript cannot be sent electronically in a PDF format at this time, but you should still order your transcript using the Parchment link above.
Please contact the Office of the Registrar at 1-800-225-5866 if you need assistance regarding a transcript order. Customer Service hours are Monday-Friday 8:00 AM-5:00 PM (MST).
Benefits:
Fastest processing.
Allows you to place orders for transcripts without having to mail in a request.
Supports payment by credit card
Provides email communication with you while your order is being processed.
Lets you enter your order any time day or night.