Late Starting Classes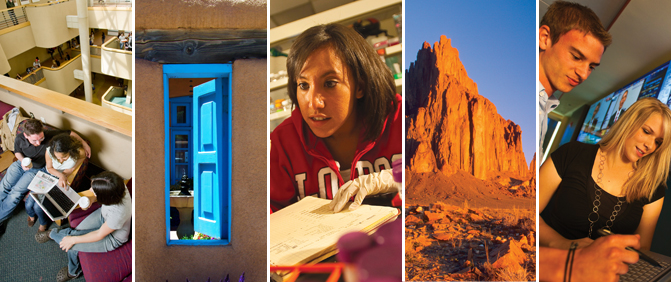 The University of New Mexico is offering Late Starting Fall 2023 courses. Please see the schedule of classes for further information.
Late Starting Courses
Note: Late Starting courses are not offered between Summer/Fall semesters.

They will be available via the Lobo Web Schedule of Classes;

Start from either
my.unm.edu - Schedule of Classes or
Lobo Web - Student & Financial Aid - Search Class Schedule for Classes to Add
Select a Fall term
Select Subject(s)
Select Part of Term "Late Starting Courses"
Class Search

These classes are available for registration through LoboWeb and will be offered between the last Friday of the term and the Sunday prior to the start of the next term. Check individual section meeting times for details.

IMPORTANT NOTES about Late Starting Courses:
· Any student registering for a late-starting (intersession) course will be charged a program fee of $150.00.
Self-Registration for these courses is available via LoboWeb until 11:59 p.m. on December 21.  Late-Registration for the Late-Starting part of term is not available. For additional information about Late-Starting Course deadlines, please see FastInfo #3048 at this link:  https://unm.custhelp.com/app/answers/detail/a_id/3048/kw/2350.
If you are registering for a Late Starting section of a class you are already registered for, use an Enrollment Authorization - During the Term form to change sections. This will prevent additional tuition charges and potential grading issues. If you are registering for different Late Starting Courses, the regular registration process should be used. Section changes into Late-Starting courses cannot be processed after a grade has been entered for the full-term course.
Registration for these courses:
May prevent awarding of Dean's List Honors if grades are not available two weeks after the end of the regular term.
Can delay Financial Aid awards if grades are not available by the end of the first week of the next term.
If you have any questions regarding registering for these courses please go to
my.unm.edu
for
StudentInfo Answer 2350, How do I register (add/drop) for classes?
Section changes into Late-Starting courses cannot be processed after a grade has been entered.
These classes are the same cost as other sections for the semester. Depending on the number of billable hours you have for the semester, there may, or may not, be additional tuition charges. For more information on how enrolling in these sections will affect your bill, please contact the Bursar's Office at 505-277-5363.
Dates are subject to change.